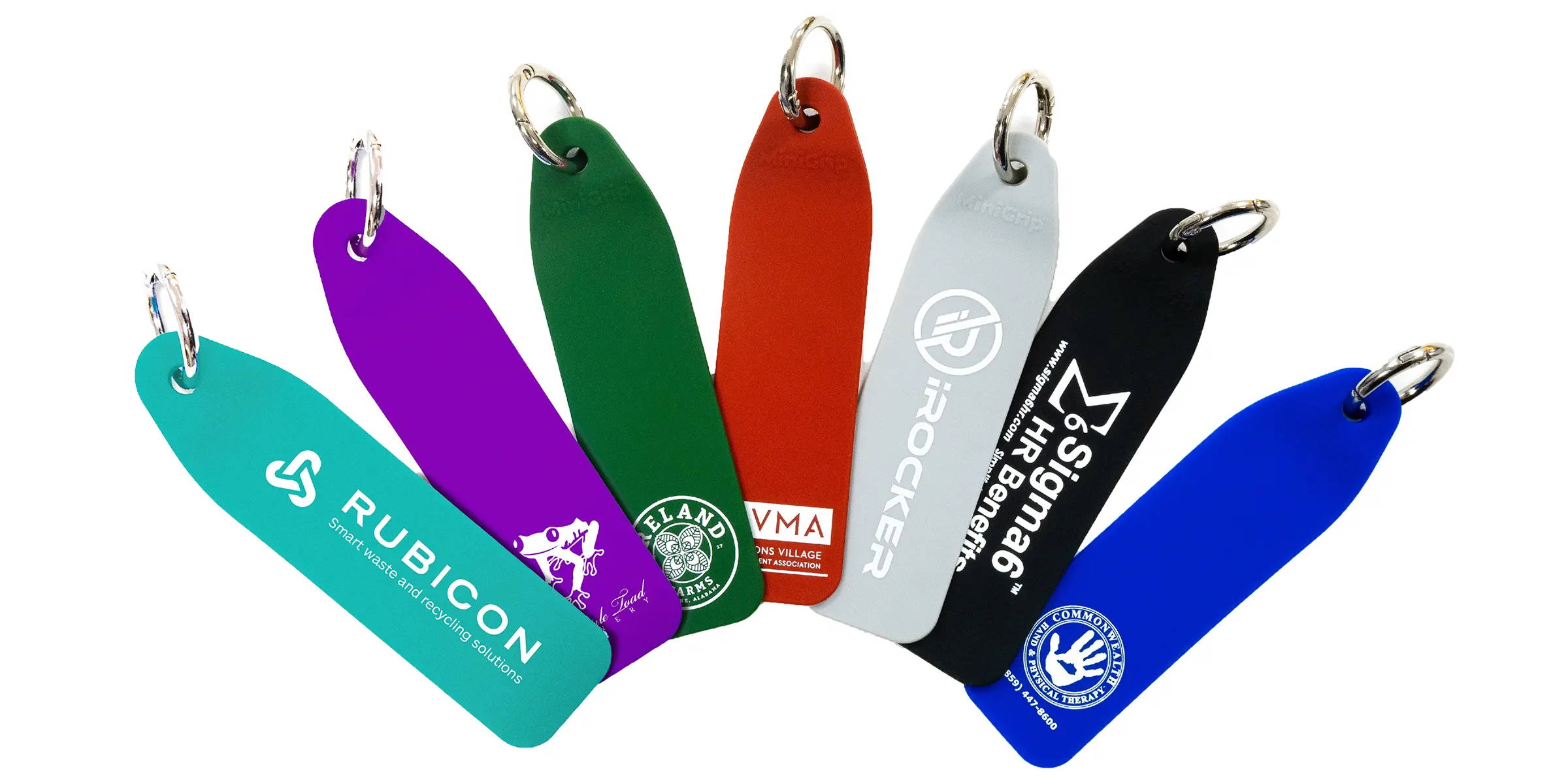 Print your Logo or message on MiniGrip

Standard colors: Blue, Black, Purple, Red, Green, and Pink
Custom Order Quantities and Pricing:
150 $5.99 ea.
250 $4.99 ea.
500 $3.99 ea.
1000+ (Custom MiniGrip rubber colors available - Please contact us below to discuss your needs.)
MiniGrip silicone rubber is available in custom Pantone matched colors on orders above 1000 units.
Current delivery times are approximately 3 weeks days after the final graphics mockup is approved.
Standard packaging includes MiniGrip, carabiner keyring, and insert in a poly bag.
Volume discounts are available.